1 . Integration of Contact Form with Google Sheet:
Ensure that you have successfully integrated Gravity Form with Google Sheet Connector.
2 . Edit Contact Form:
Go to the Ninja Forms section in your WordPress dashboard.
Locate and edit the specific Contact Form that you want to integrate with Google Sheets.
3 . Open the Setting:
Within the Contact Form, go to setting , navigate to the "Google Sheets" tab.
Add a new feed.

4 . Name the Feed & Insert Google Sheet Details:
Give a name to the feed.
Insert the necessary details for your Google Sheet in the relevant fields:

Google Sheet Name
Google Sheet ID
Google Sheet Tab Name
Google Sheet Tab Value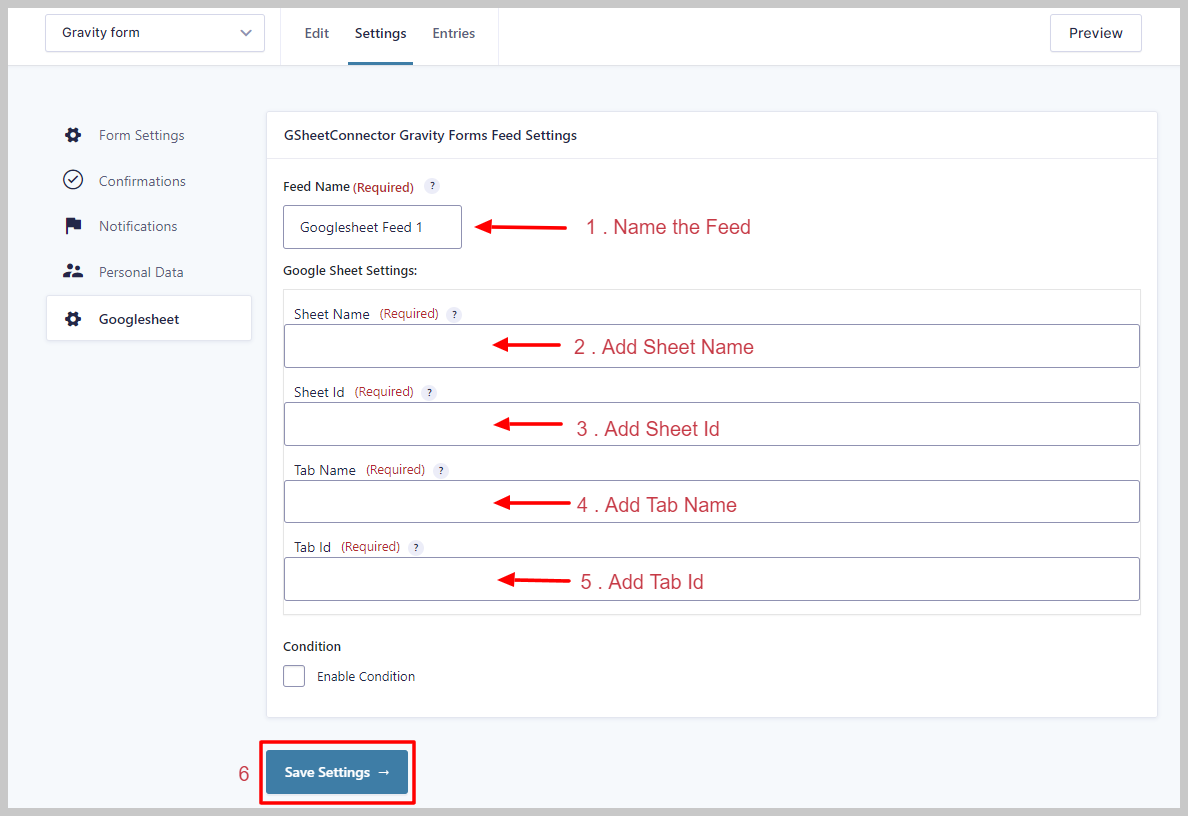 5 . Copy Label Names:
Navigate to the "Form" tab in your Contact Form editor.
Copy the Label Names associated with each form field. These label names will serve as identifiers for your form data.
6 . Paste Label Names in Google Spreadsheet:
Open your Google Spreadsheet linked to the Contact Form.
In the corresponding columns, paste the Label Names from the Contact Form.